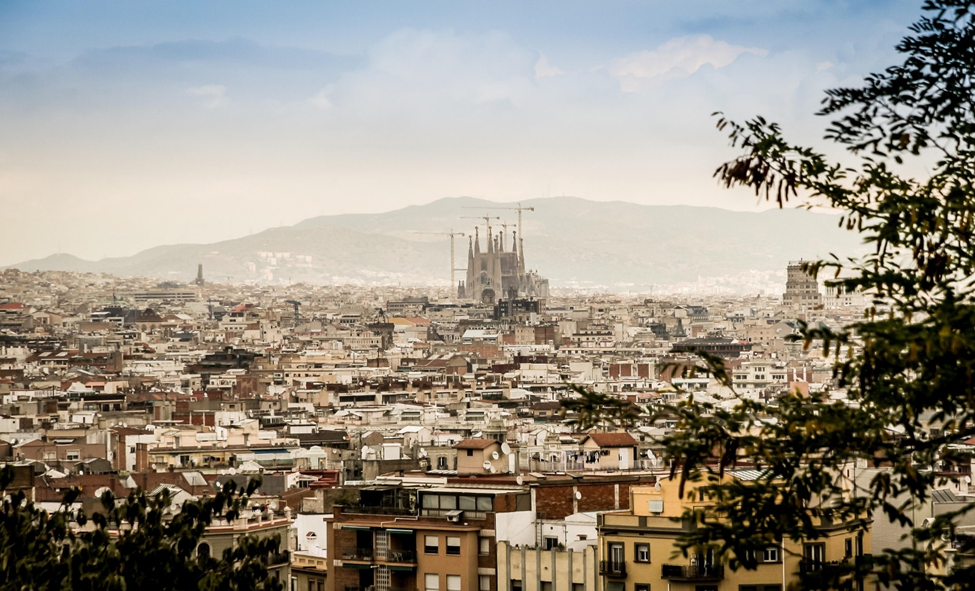 Most Exciting Things to Do in Barcelona This Season
Things to do in Barcelona
Barcelona is one of the most favored cities in Europe, and for good reason. Catalonia's ancient capital is teeming with art galleries, museums, tourist spots, and restaurants. Barcelona, a bustling and energetic city sandwiched between the sea and the mountains, is well-known for its distinctive architecture, illustrious residents, and urban beaches. The top things to do in Barcelona are listed below.
See more of Gaudí's designs
Although Gaud's Sagrada Familia may be his most well-known structure, all of his lovely, quirky creations are worth a visit. The most well-known ones are La Pedrera and Casa Batlló, with its whimsical chimneys and balconies that resemble skulls and bones and iridescent dragon scales, respectively. The Torre Bellesguard, Palau Güell, which he created for his patron Eusebi Güell, and Casa Vicens are some of his lesser-known but equally stunning structures. In Barcelona's Gothic Quarter, a woman strolls down a street that is otherwise deserted and well-lit.
Wander the Gothic Quarter
The oldest and most atmospheric area of Barcelona is the Gothic Quarter. It is located to the east of La Rambla, the well-known pedestrian thoroughfare that passes through the heart of the old town and is distinguished by little lanes, obscure plazas, and antique buildings. There are many century-old stores, little taverns, and cafes dotted around the neighborhood. The magnificent Plaça Reial, surrounded by cafes and palm trees, the grand Palau de la Generalitat, located on Plaça Sant Jaume, and the striking Cathedral are some of the features of the Gothic Quarter.
Explore Barcelona's food markets
La Boqueria may be the most well-known of Barcelona Attractions, but there are many other great ones to select from as well. La Boqueria is the oldest and one of the most evocative markets, but in recent years, many vendors have shifted away from traditional produce and toward items like tropical fruit smoothies and novelty candies. Visit the contemporary Mercat de Santa Caterina with its multicolored wavy ceiling or the large Mercat de Sant Antoni, which reopened in 2018 following nine years of restoration, for a more genuine experience.
Soak up the sun at Barcelona's city beaches
If you visit Barcelona at any time of year, the beaches won't let you down. While summer offers everything from swimming and water sports to sunbathing, it might still be sunny enough to sit outside and have a meal at one of the coastal restaurants in the winter. A 5-kilometer (3-mile) length of the city's coastline is home to nine separate beaches. Sant Sebastià has a variety of high-end restaurants, Somorrostro is lined with trendy nightclubs, and Nova Icaria has a watersports facility and beach volleyball courts.
Venture up Montjuïc
The green hill south of the city known as Montjuc is the location of the Olympic Park, as well as a number of museums and parks. You may first notice the huge staircases and fountains coming down from the majestic palace home to the Museu Nacional d'Art de Catalunya as you ascend from Plaza d'Espanya. The enormous Olympic stadium and the remainder of the Olympic Park are located behind that.
Snack on some tapas
Take advantage of the pre-dinner tapa when hunger strikes in the afternoon or early evening. Going to the neighborhood favorite will let you sample some wild mushrooms, anchovies, squid, sausage, roasted peppers, or any number of other mouthwatering treats. Beer, wine, and cava are all excellent accouterments. Numerous tapas bars include crowded stand-around bars. When they want a change of scene, Barcelonans go to dinner or simply go to another tapas bar, skipping the sit-down formality entirely.
Learn about an icon at the Museu Picasso
Between the ages of 15 and 23, Picasso resided in Barcelona. The vibrant but straightforwardly painted murals in the Museu Nacional d'Art de Catalunya and Gaud's imaginative trencadis-style mosaics (some claim pre-Cubist) all likely had an impact on Picasso's work. The bustling, historically significant streets of El Born that surround the Museu Picasso also contribute to its allure.
Catch a game at Camp Nou
The image of FC Barcelona is quite prevalent throughout the city. The greatest way to get a taste of Barcelona passion is to attend a football game at Camp Nou between September and May, though depending on the crowd, watching it on television in a bar may be just as entertaining. Planning advice: If you're unable to attend a game, you can still enjoy the interactive Barça Stadium Tour and Museum, which takes you inside the locker rooms and onto the field—holy ground for many Catalans.
Experience Barcelona's famous nightlife
There are countless alternatives on the Barcelona night. Start the evening with drinks on a rooftop terrace or dig your toes into the sand at a xiringuito on the beach. Around midnight, the bars fill up as the city transforms into a lively square with live music. Choose from classic taverns, luxurious lounges in lamp-lit medieval rooms, chic cocktail lounges, raucous cava bars, basements pumping out brassy jazz, and more. If you're still up at three in the morning, go out and see Barcelona's unapologetic wild side.
Spend an early morning on La Rambla
The green, 1.2 km (0.7 miles) long La Rambla pedestrian street, which extends toward the sea, is undoubtedly the most popular tourist destination in town; at times, you can hardly get past the crowds. But if you go early in the morning, you'll notice that, aside from the gift shops and craft vendors, it's complete sensory overload. The sidewalk is dotted with outdoor cafes, fragrant flower stalls, and a Miró mosaic that is sometimes ignored. Important locations run both sides of the street, including the opulent Gran Teatre del Liceu, the huge Mercat de la Boqueria, and various art galleries. Many other barris, including El Poblenou, have their own lovely rambles.
Enjoy Catalan cuisine
Barcelona is a fantastic gourmet city, renowned all over the world for its unique cuisine and cutting-edge chefs. While tapas bars are commonplace, you should also try some regional Catalan cuisine. Participate in l'hora del vermut at a traditional vermouth bar before your meal to pique your appetite with tastes of pickled anchovies and olives. Continue with classic Catalan meals including escalivada (roasted red peppers, onions, and eggplant), butifarra amb mongetes, suquet de peix , and crema catalana . Try some of Casa Delfn's food.
Celebrate during festival time
Barcelona hosts a festival virtually every other month, so it won't be difficult to time your visit there to do so. The patron saint celebrations of Santa Eulalia and La Mercé are held in February and September, respectively. La Diada de Sant Jordi, a time when people exchange books and roses to honor St. George, and St. Joan's Fire Festival are held in the middle of June. The castellers, enormous marching giants, and correfocs, where fireworks-wielding demons dance through the streets, are some of the main attractions of Catalan festivities.