Award-winning author and illustrator Edward Carey's daily drawings have been an unexpected source of joy for all of us at ASF during a difficult year and a half. These illustrations—some whimsical, some terrifying—are playful, incisive, and magnetic, much like our favorite short fiction. We liked them so much we commissioned Carey to create a set of limited-edition literary postcards, which are now on sale for $25.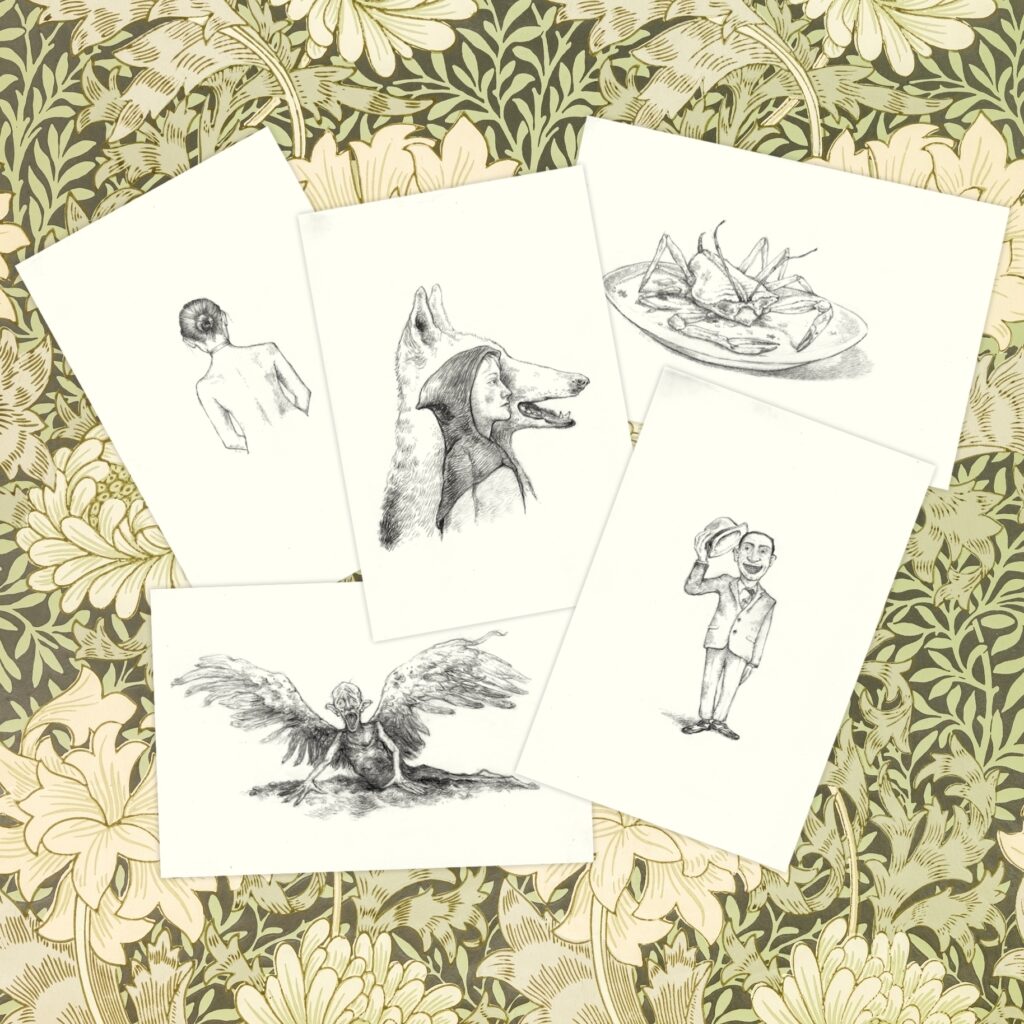 Story Menagerie: Literary Postcards | $25
Twenty 4" x 6" postcards (four each of five drawings) printed on quality cardstock, designed by award-winning artist Edward Carey, and each inspired by a magical short story.
Stories referenced are Gabriel Garcia Marquez's "A Very Old Man with Enormous Wings"; Carmen Maria Machado's "The Husband Stitch"; Bruno Schulz's "The Last Transformation of Father"; Edward P. Jones's "The Devil Swims Across the Anacostia River"; and Angela Carter's "The Company of Wolves."
Order today to get by December 25th.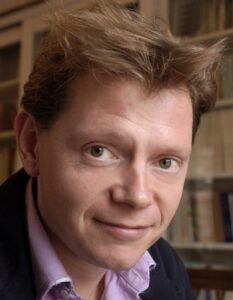 Edward Carey is the author and illustrator of four novels—Observatory Mansions, Alva & Irva, Little, and The Swallowed Man—and the YA series The Iremonger Trilogy. He teaches at the University of Texas at Austin.
His new collection of words and illustrations, Plagues & Pencils: A Year of Pandemic Sketches, is forthcoming from UT Press in April of 2022.
All proceeds from postcard sales benefit American Short Fiction, a registered 501(c)(3) nonprofit arts organization.