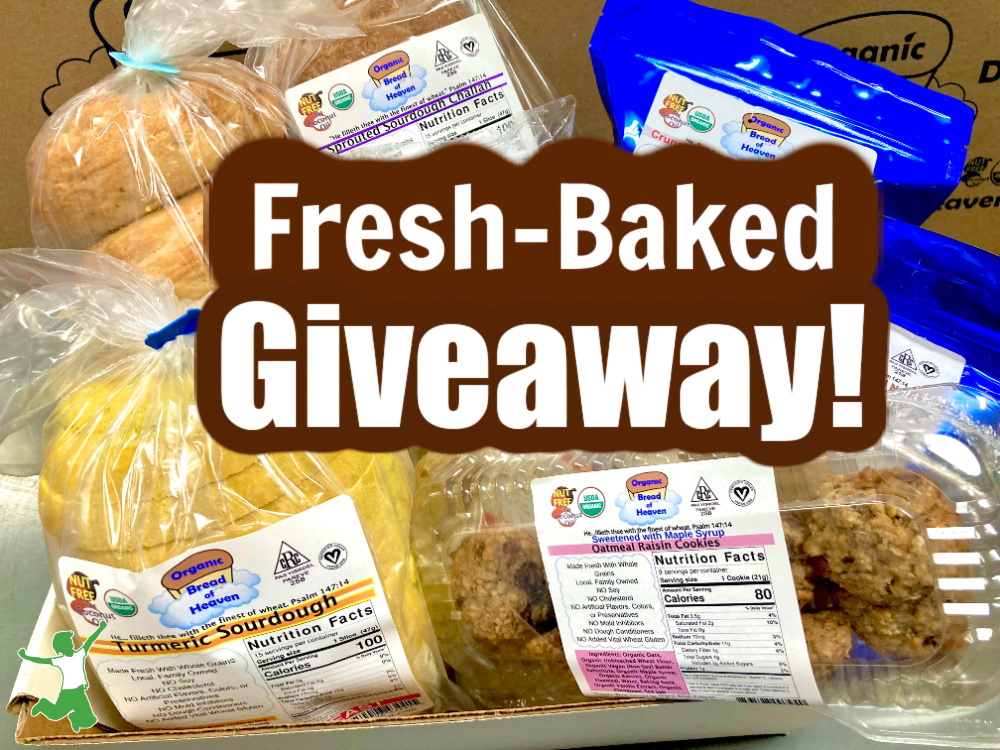 It's hard to believe that two years ago this month, Healthy Home Plus was launched!
This safe, private membership community features no ads, exclusive eBook downloads, premium content (180 articles and counting!), and a private 24/7 chatbox for all your wellness questions including product/supplement vetting.
I envisioned this community for a number of years when online censorship started to rear its ugly head in 2016. It was such a relief to finally launch it in January 2020!
Free Weekly Newsletter + Report on Secrets of Strong Immunity
To celebrate Plus' two-year anniversary, I am giving away a basket of goodies from Organic Bread of Heaven, a family-owned bakery where I've purchased sourdough bread, muffins, bagels, noodles, and tortillas among other items for several years.
I know that many of you enjoy their products as well!
One lucky winner from the Healthy Home Plus community will be chosen at random on January 31, 2022.
All current members who have joined prior to midnight on January 30, 2022 will be eligible to win. Click here to join Plus.
I will personally contact the winner by phone and email.
The fresh-baked basket includes the following items:
The winner will also be announced in the weekly newsletter on Tuesday, February 1, 2022!