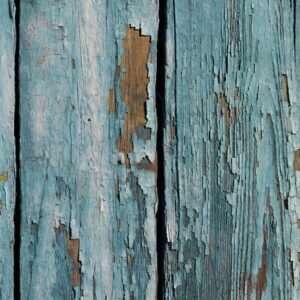 In May, Amy called to say she was squatting in the caretaker's quarters of the Rockaway Motel. She needed her car; she wanted to sell it. When I pulled her old Volvo wagon into the dusky parking lot, I could see it had once been a nice getaway: empty pool in the middle of a courtyard surrounded by a clutch of cabins. Thick stands of pitch pine protected the motel from the sea.
The caretaker's quarters were cavernous and shadowy, a paneled welcome desk near the door. I shouldn't have been surprised at the place, with its blistered brown siding and expanse of Saltillo tile, a wide crack rivering down the middle. Amy often managed to land on her feet in uninhabitable places.
She reached for me and I inhaled the particular scent of salt and venom her skin produced in damp weather. She'd cut her hair short again and let her natural dark brown grow out.
"You drive all the way through?" Amy asked.
"I slept in the wagon outside Richmond," I said. It had been hell to take off so soon after starting a new work project, before any money had come my way.
"Stay a couple of days."
The new build I'd left behind couldn't start without me, but I shrugged as though it didn't matter when I returned.
It was her proximity. We still texted all the time; the thousand miles between us felt like nothing most days. Like down the street. But now I was thinking about how close I could bring her. I touched the tips of her hair. I'd always liked it better a little longer.
Amy let me go. I saw her think about kissing me and then think better of it.
"Billy wants to woo you with dinner tonight," she said.
I heard a low mechanical groan from the back of the den. It was only the heating, Amy said.
Amy found Billy her first week in Provincetown. She called to tell me she'd met a man who could change her life. He'd picked her out of the line at the AIDS Services kitchen, where his charitable donations provided a free buffet dinner three times a week. He wintered in Palm Springs when the cape got too sad. He took Amy to the best restaurants, shared the number of his fantastic therapist, snuck her backstage at the Crown and Anchor to meet Leslie Jordan. I reminded Amy that the last person to change her life this way had landed her in Cobb County jail.
"Billy knows you don't like him," Amy said, grabbing a couple of beers from the fridge and handing me one before settling down on the good side of a sagging cherry chesterfield. She looked disappointed for me. I took my beer to the window and fished a cigarette from the pack in my jacket pocket.
"I don't have to like him," I said, sliding the pane over and exhaling smoke through the screen. "I'm not your girlfriend anymore."
We'd been broken up a year, officially. Amy left me in Atlanta on the cusp of dogwood season, just as I was gearing up to help her embark on another round of twenty-minute diagnoses from bored psychiatrists, and maybe another month's stay at the mental health facility at Skyland Trail. I couldn't do it all again, she wrote. I was sitting in the passenger's seat of her Volvo trying to figure out how and where she'd killed herself when she texted me from Logan and told me she was moving to the cape. The hospital bills in her name kept coming: white envelopes, then pink, then red. I threw them all away.
When Billy showed up with dinner, he rang the busted bell and half a chime petered out into electronic static. I let him in and took the pizza box while he put more beer in the fridge. He smiled at me confidently—a beautiful grown man with a boy's name. Rain dripped from the hem of his jacket. I wondered if he knew why Amy was in Provincetown with no car and no place to live. The state doctor's offices, psychiatric wards, and group homes from which she'd emerged, riddled with injury.
Amy came out of one of the rooms in fresh jeans and an oversized Emory hoodie that had once been mine. I put the pizza in the middle of the table as an uneasy silence passed between the two of them.
"What is it?" I asked Amy.
"She doesn't know anything yet," Amy said to Billy, tossing a piece of pizza onto my plate and swiping at the corner of her mouth with a paper towel. Billy dug in, his hair drying into perfect Greek-statue curls. Outside, the rain came down a little harder. The temperature in the room dipped. Amy found my hand and I was grateful. The heat kicked on again—that same grinding moan, a hushed breath of warmth at my neck.
"A job," Billy finally said, folding his piece in half and taking a huge bite.
"I've got one," I said. In fact, I'd recently been promoted and Amy knew it.
"I'm in talks to buy the Rockaway," Billy went on, "and I think there's a future spa on these grounds. Full service retreat—massage, yoga, mindfulness and meditation therapy—the works." He reached across the table and put his hand over Amy's and mine. "But we've gotta take this place down to the studs and rebuild it with intention."
"For me," Amy said.
"Think about it. A place to heal. Not just from mental distress, but from all those hospital stays where people get pumped full of chemicals and convinced of their own victimhood," Billy said.
I looked from Billy to Amy, sliding my clammy hand from beneath theirs. "Mindfulness and meditation?"
Amy said again, "For people like me."
I opened my mouth to remind her of the hot yoga retreat in Sedona that had just about ended her. But Amy had never seen herself as a victim of anything, and maybe that was part of the problem.
"People like you aren't victims of anything but capitalism," I said, looking away from Billy and into Amy's eyes.
"So, we put capitalism to work for Amy," Billy said. "We center her experience and invite the world to take a different path. I mean, if we don't create our own destinies, who will?"
Amy let her gaze move from me back to Billy.
"You've got to see it to believe it. Try to picture it," he said.
He started toward the front door. Amy followed him. I followed Amy. Outside, we stood in front of a cabin with half a roof. The rain had eased to a mist.
"The new isolation tanks go here," Billy said.
I struggled to find Amy's face in the dark, to see if isolation tanks had something to do with her destiny.
Pointing to the back of the lot where a rusted playground sloped toward the volleyball courts, Billy said, "And that eyesore comes down altogether to make room for a sheltered deck for plant medicine."
Cold and damp, we huddled together under the awning facing the courtyard while Billy finished telling us everything else his money could do.
"How do you feel about sound baths? Have you ever built a soundproof studio?" he asked me.
I didn't answer. The clouds lifted some. When I stepped away to toss my cigarette butt into a trash can, I looked back and saw Billy's pupils, flashing discs in the lights of a passing car, trained upon me like an animal's.
__________________________________________________________________________________________ Jack Kaulfus is the author of the short story collection Tomorrow or Forever (Transgress Press 2018). Their work has been published in A cappella Zoo, Heavy Feather Review, and Barrelhouse, among other journals. Jack is the fiction editor at Gertrude Press and a 2021 Lambda Literary Fellow.