We are thrilled to announce that Brandon Hobson—author of Where the Dead Sit Talking, a National Book Award Finalist, and the 2021 novel The Removed, hailed by the NPR as "deeply resonant and profound"— will judge our 2022 American Short(er) Fiction Prize. The prize recognizes extraordinary short fiction under 1,000 words. The first-place winner will receive a $1,000 prize and publication. Previous winners of the Short(er) Fiction Prize have gone on to be anthologized in places such as The Pushcart Prize: Best of the Small Presses. All entries will be considered for publication.
General Guidelines
•  Submit your entry online between November 24, 2021 – February 1, 2022.
•  The first-place winner will receive a $1,000 prize and publication in a future issue of ASF. All entries will be considered for publication.
•  Please submit your $17 entry fee and your work through Submittable. We no longer accept submissions by post. International submissions in English are eligible.
•  Stories must be 1,000 words or fewer. You are allowed to include up to three stories per entry. Please submit all stories in one document. Each story must begin on a new page and be clearly titled. For the title of your submission list the story titles, separated by a comma. Please DO NOT include any identifying information on the manuscript itself.
•  You may submit multiple entries. We accept only previously unpublished work. We do allow simultaneous submissions, but we ask that you notify us promptly of publication elsewhere.
Conflicts of Interest
Staff and volunteers currently affiliated with American Short Fiction are ineligible for consideration or publication. Additionally, students, former students, and colleagues of the judge are not eligible to enter. We ask that previous winners wait three years after their winning entry is published before entering again.
 *        *        *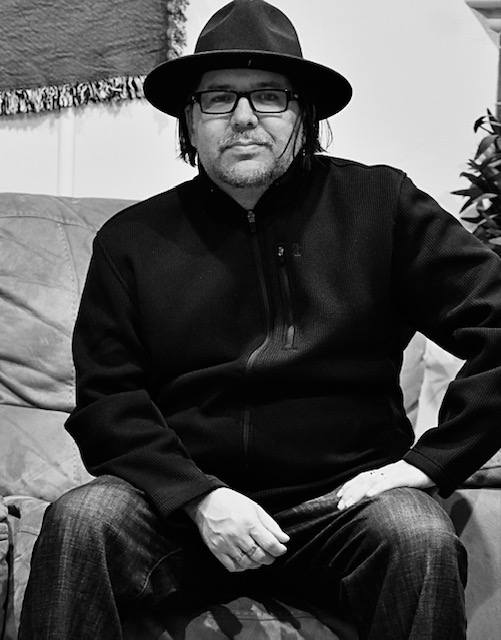 Brandon Hobson is the author of the recently released novel The Removed, Where the Dead Sit Talking—a finalist for the National Book Award and winner of the Reading the West Award—and other books. His fiction has won a Pushcart Prize and has appeared in The Best American Short Stories 2021, McSweeney's, Conjunctions, NOON, American Short Fiction, and elsewhere. A recipient of fellowships from the UCROSS Foundation and Ragdale, he teaches creative writing at New Mexico State University and at the Institute of American Indian Arts. Hobson is an enrolled citizen of the Cherokee Nation Tribe of Oklahoma.
About writing, Hobson has said, "I'm always more interested in language than I am certainly in plot. Most of us who write literary fiction are interested in experimenting in more ways than just looking at it, especially a traditional storyline or plot that we all learned in school." He's also said, "I believe in the role of literature as a catalyst for dialogue and new forms of thinking"—and we agree! With those words of encouragement and wisdom, good luck!
We can't wait for your submissions!