As the summer heat gets underway, many people will be looking for ways to cool off from the sweltering sun. One way to do this is by heading to the beach to soak up some rays while enjoying the ocean breeze and sandy shoreline. While there are many beaches that offer their own unique experiences, it can be helpful to know which beaches are worth visiting before you pack your bags and head out. Read on below to learn about the top 10 best beach destinations to visit this summer!
1) Maui, Hawaii
Maui, Hawaii is a must-see destination for everyone! From the peaks of Haleakala National Park to the beautiful beaches, Maui has it all. One of the most popular activities on Maui is snorkeling. Many people take excursions to Molokini Crater and Kaho'olawe Island where you will see fish and turtles from up close. Other popular activities include kayaking, whale watching, hiking or biking.
2) Florida
Florida is one of the best beach destinations to visit this summer because it has some of the nicest beaches in America. Florida is perfect for any type of beach experience you're looking for, whether you're looking to party or just relax on a beautiful white sand beach. Florida's beaches are also unique because they have palm trees and other tropical plant life which makes them feel like an oasis in the middle of sunny America.
3) Greece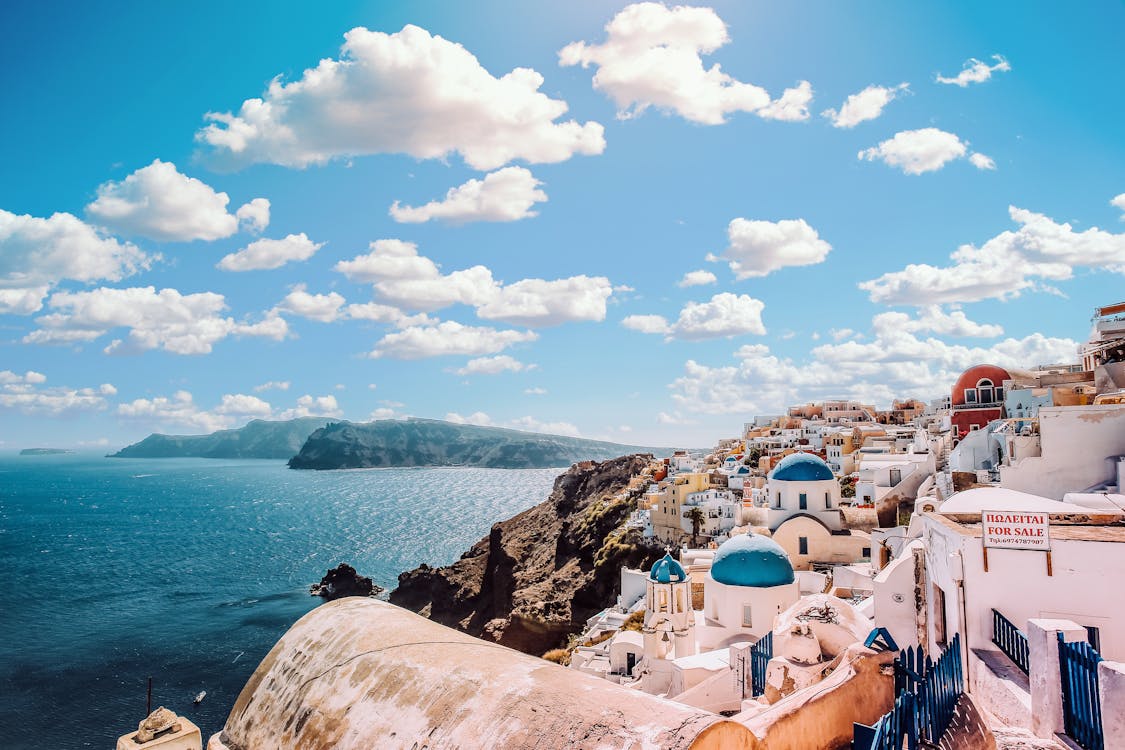 Greece is an amazing country to visit during summertime. The weather is hot and the air is crisp, making it perfect for beach vacations. If you're looking for a place with beautiful beaches, Greece has plenty to offer. One of the most popular destinations in Greece is Santorini, which features white-sanded beaches and clear blue waters.
If you want a more lively vacation experience than just relaxing on a beach, Athens has plenty of nightlife that might be up your alley.
4) Bali, Indonesia
Bali is a stunning island paradise with white sand beaches and emerald waters. Surrounded by lush green mountains and volcanoes, this Indonesian island is a perfect place for yoga retreats, spa treatments, and surfing. While Bali's beaches are not as well known as other Indonesian islands like Lombok or Komodo, the sunsets here are breathtaking!
5) Rio de Janeiro, Brazil
Rio is one of the most famous and popular beach destinations in the world. You will find a great mix of relaxing, partying and culture here. The city is also home to some of the best beaches in the world including Copacabana and Ipanema. Rio offers many different options for travelers which include outdoor activities, nightlife, surfing and so much more.
6) Dubai
Dubai is a city that knows how to have fun. If you're looking for an escape, this is the place to be. Dubai has some of the most beautiful beaches in the world, and some of the best shopping too. The weather is always perfect, and there's so much to do in this city that it never gets boring!
7) Croatia
Croatia has a robust tourism industry, with more than 12 million visitors in 2017. It is one of the most popular tourist destinations in Europe, and it offers visitors a number of great beaches to explore. The country boasts over 1,200 miles of coastline and hundreds of islands.
8) Barcelona, Spain
Barcelona is one of the most beautiful places in the world. The architecture is stunning and the people are friendly. It's a shame that it's so far from home. Barcelona has beaches but they're not what you would expect from a beach destination. They're very rocky and have some seaweed, but there are pristine beaches about 45 minutes outside of town which are worth checking out if you want to get away from the crowds for a little bit.
9) Cape Town, South Africa
Cape Town's beaches are the perfect place to go for those seeking a bit of adventure. The city offers plenty of opportunities for those looking to explore, including biking along the coast and kayaking in the bay. Hikers can enjoy the natural beauty of Table Mountain National Park or Lion's Head, while mountain bikers can test their skills on Cape Point Trail. For those looking to relax, there is also plenty of opportunity to do so at one of the many public beaches or take a boat out into False Bay.
10) Antigua
Antigua is a Caribbean island with a diverse culture and an interesting history. It has some of the most picturesque beaches in the world, which are not only perfect for swimming but also great for diving and snorkeling. Visitors can enjoy horseback riding, hiking, ziplining, sailing and more while staying in this beautiful country.