From the historic streets of Montevideo to the white sandy beaches in Beunos Aires, South America has been on many travelers' lists of must-see places in the world. From the lively city of Buenos Aires to the wild jungles of Guyana, this continent has a lot to offer tourists of all ages. Although there are so many wonderful places you can visit here, we've decided to narrow our list down to just 10! So here it goes! Here are the 10 most enchanting places to visit in South America!
1 Cusco, Peru
Cusco is a city with a rich and powerful history. It's a perfect place for travelers who want to explore the past, and enjoy the modern aspects of Peru at the same time. There are plenty of sites to visit like Sacsayhuaman, Q'enqo, and Tambomachay. Plus it's home to many famous Peruvian dishes like cuy (guinea pig) and pachamanca (a type of earth oven).
2 Iguassu Falls, Brazil and Argentina
Iguassu Falls is a UNESCO World Heritage site and one of the most picturesque natural wonders on earth. The Falls are actually made up of 275 individual waterfalls that span across a 2.7-mile distance and are best seen from both the Brazilian and Argentine sides of the border.
3 Quito, Ecuador
Quito is the capital city of Ecuador and one of the most enchanting places on earth. The city is a UNESCO World Heritage site for its colonial architecture, well-preserved historic center, and rich culture. Visitors can marvel at the stone fortresses built by Spanish conquistadors, explore museums full of pre-Columbian artifacts, and visit centuries-old churches.
4 La Paz, Bolivia
La Paz is located on the shores of Lake Titicaca and has a population of 850,000. The city is one of the highest capitals in the world at 13,150 feet above sea level. Visitors can take a tour through the city's streets or visit any number of museums, squares and plazas. La Paz boasts some great architecture such as its Presidential Palace, Military Plaza and Cathedral which was built between 1730-1745.
5 Machu Picchu, Peru
Machu Picchu is the most enchanting place to visit in South America. Rising above the Andes Mountains, Machu Picchu is a UNESCO World Heritage site and one of Peru's most popular tourist attractions. With its rich history and unique location, it is no wonder Machu Picchu is such a popular destination for travelers from all over the world.
6 Angel Falls (Salto Ángel), Venezuela and Colombia
Angel Falls is a waterfall which spills over the edge of the Ángel falls plateau, forming one of the world's most spectacular waterfalls. The height of the falls is 2,648 feet (807 meters) and it ranks as the tallest waterfall on Earth. Angel Falls was first seen by Europeans when aviator Charles Lindbergh flew over the falls on September 13th, 1933.
7 Rio de Janeiro, Brazil
Rio is a laid back city with a tropical vibe, and it's the perfect destination for those who are looking for somewhere warm and relaxing. The beaches are stunningly beautiful, and they're a great place to chill out while taking in the view. Some of Rio's most iconic landmarks include Sugarloaf Mountain, the statue of Christ the Redeemer atop Corcovado Mountain, and Copacabana Beach.
8 Buenos Aires, Argentina
Buenos Aires is a bustling city with a European feel. It has many buildings that date back to the 19th century and is home to many parks and plazas, like the Plaza de Mayo. Make sure you visit some of these amazing sites:
9 Corcovado National Park, Costa Rica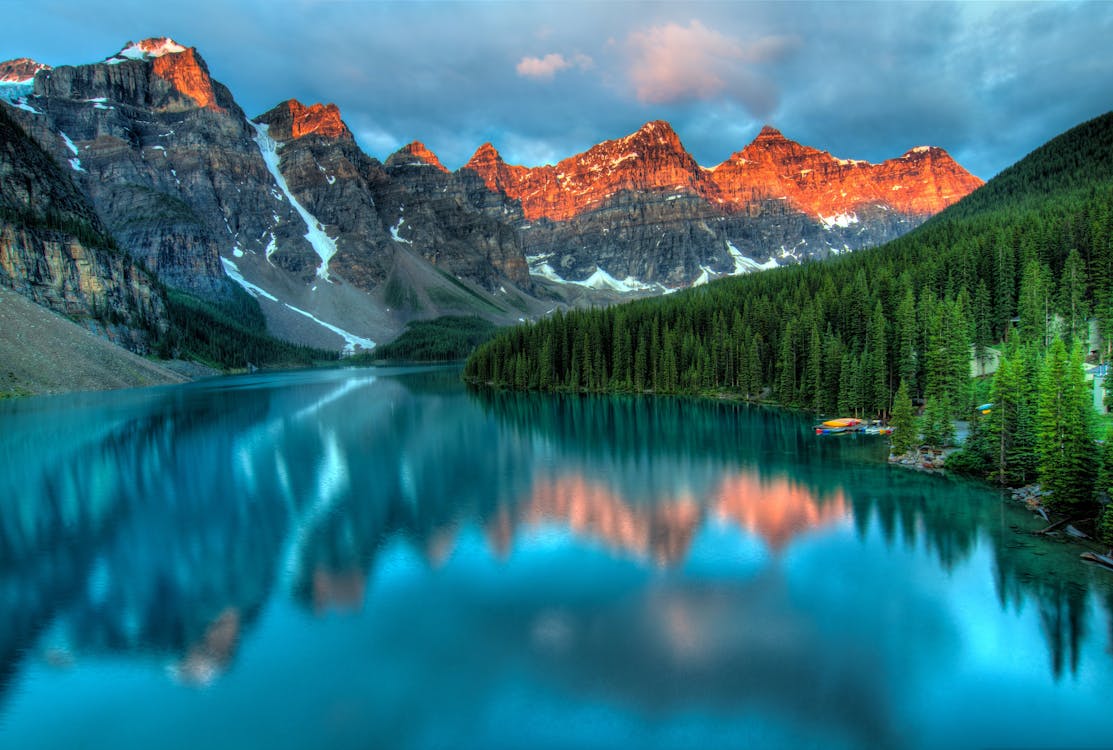 This national park is located in the Osa Peninsula and is home to the beautiful Monteverde Cloud Forest. It features a wide variety of wildlife and birds, as well as waterfalls, rivers, and more. The park also has a huge variety of flora and fauna, including many rare plants like orchids, bromeliads, tree frogs, and hummingbirds. The most popular tourist attraction within the park is the famous Sloth Sanctuary of Costa Rica that rescues sloths from harm.
10 Amazônia National Park (Amazon Rainforest), Brazil
Easily one of the most enchanting places on the list, Amazônia National Park is home to a large number of species that are typically only found in the Amazon rainforest. The park is also home to a variety of wildlife such as sloths, capybaras, macaws, and toucans.