When you think of the United States, what comes to mind? New York City? Hollywood? Desserts? With more than 3,000 miles of coastline and over two million square miles of territory (excluding Alaska), there's a lot of room to choose from when it comes to traveling in the U.S. While some cities are crowded and others are remote, there's something here for everyone – and every traveler has their own idea of what makes a destination worthwhile or not.
New York City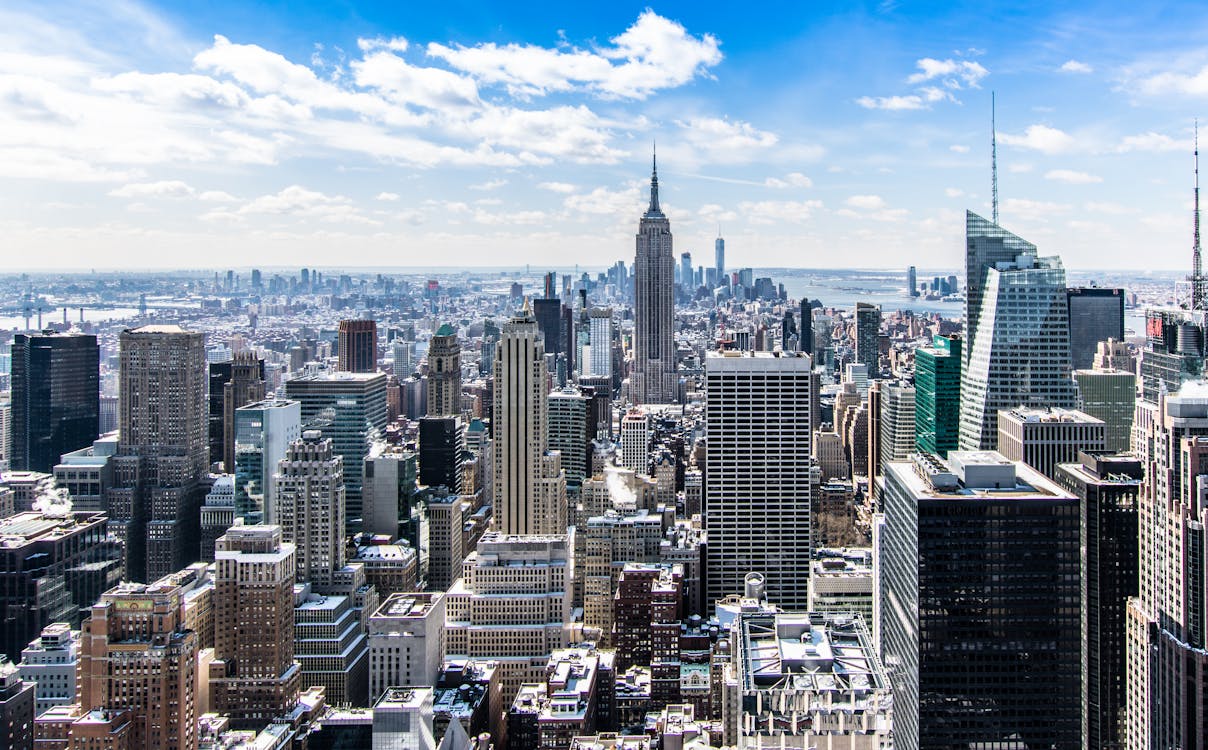 One of the best parts about visiting New York City is being able to enjoy all of its delicious foods. There are many amazing eateries all throughout Manhattan, Brooklyn, and Queens that have food types that span every culture. Plus, with such a diverse population it's hard not to find a cuisine that suits your taste buds.
One of my favorite places to go out for sushi is Yo! Sushi!
Portland, Maine
If you're looking for that coastal New England charm, Portland is one of the best places to go. It's not just one of Maine's largest cities, but it's also situated on beautiful Casco Bay and is known for its iconic seaside promenade. There are plenty of activities to enjoy here from art galleries and historical sites, charming architecture and sprawling parks, bustling nightlife and delicious seafood joints.
Savannah, Georgia
Savannah, Georgia, is one of America's most beautiful cities. Overlooking beautiful Savannah River and historic downtown, The Mercer-Williams House Museum is one of the best house museums in all of America. To get a glimpse into the lives of this prosperous merchant family, take a guided tour through nine meticulously furnished rooms. Other must-sees include Pirates' House Hotel and Chippewa Square Park.
Charleston, South Carolina
Charleston is a beautiful, historic city on the east coast of South Carolina. The cobblestone streets and great architecture make it a charming destination that many people love to visit. Spend some time exploring landmarks like Fort Sumter, Montagu House and Holy City Brewing Company. Alternatively, you can head out onto Folly Beach or drive up to North Charleston for a relaxing day of shopping or dining at one of many amazing restaurants.
Chicago, Illinois
Chicago, Illinois is a unique and beautiful city full of art, culture, and architecture. The City has plenty of major museums and parks that are worth checking out. Make sure you take a stroll through Millennium Park or visit the Sears Tower and John Hancock Observatory. Be sure to stop by Navy Pier where you can enjoy boat rides, go ice skating, or visit the Chicago Children's Museum.
Honolulu, Hawaii
Honolulu is the state capital of Hawaii and is situated on the southeastern coast of Oahu, so this one-of-a-kind city is a must see. The waves, sunsets, and alluring blend of cultures will make you want to spend a few days exploring just this one destination. Plus, they have what many would say are some of the best beaches in America!
Boston, Massachusetts
Boston has rich American history with sites such as Independence Hall, Old North Church, and Paul Revere House. While downtown Boston has a lot of historical sites, head over to Fenway Park for a ball game or Harvard University. Check out Copp's Hill Burying Ground (where you'll find other historic locations such as America's first Irish Famine Memorial), Northeastern University Law School where Theodore Parker once spoke, or the waterfront near North Station.
Los Angeles, California
Los Angeles, California is a city with a rich history. It was originally inhabited by Native Americans and then later colonized by Spaniards. Today, it's one of the country's most populated cities.
Start your visit at Universal Studios Hollywood for an up-close look at how films are made with demonstrations, interactive exhibits, and film memorabilia from classic films. Next up is The Walt Disney Concert Hall which was designed to be acoustically perfect.