Dear Reader,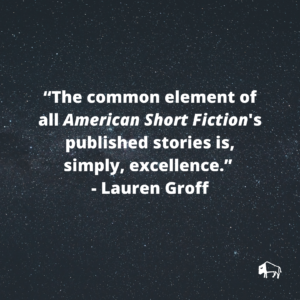 At American Short Fiction, we believe reading is transformative and that literature has the power to change the way we see ourselves, our world, and our place in it. ASF was founded in 1991 with a mission to publish today's most significant stories. In 2021, as we celebrate our 30th anniversary, our editors continue that legacy by advancing the short form, in all its diversity and complexity, in every edition. That's why we are launching a special anniversary campaign to raise $30,000 by December 31st so we can ensure the future of this vision.
Support American Short Fiction now.
Published triannually, each issue of ASF includes stories by emerging and established writers. We celebrate new work by Joyce Carol Oates, Lauren Groff, Kirstin Valdez Quade, Alexander Chee, Manuel Muñoz, Laura van den Berg, Lydia Davis, Ann Beattie, Danielle Evans, and Kevin Wilson alongside newer voices such as Jamel Brinkley, Fernando Flores, Mai Nardone, C Pam Zhang, Sara Majka, Akil Kumarasamy, and Brandon Taylor.
[ASF] remains urgent and fresh, its purpose clear: to shake us awake and bring the peculiarity of existence into full focus.

– Judges' Citation, Whiting Literary Magazine Prize
Our editors describe ASF as "a literary snapshot of contemporary American life," which is an elusive, contradictory, and challenging ideal to meet. Our magazine depicts and examines who we are, who we've been, and who we have yet to become—as a culture, as a people, and as individuals with vital, singular stories to tell.
Today, we hope you will consider joining us in this special 30th anniversary campaign by supporting American Short Fiction and the stories you love.
"Stories! Stories, stories, stories!" cried the narrator on the final page of that first Spring '91 issue, in a work by W. D. Wetherell. Stories, indeed.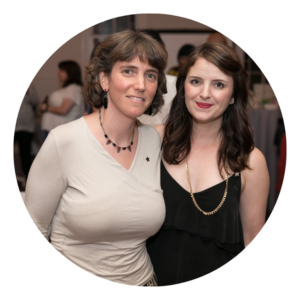 Wishing you the company of many more extraordinary stories to come,
Rebecca Markovits & Adeena Reitberger
Coeditors
American Short Fiction
P.S. If you'd prefer to make a gift via the mail instead (and skip the processing fees), please make out checks to:
American Short Fiction
P.O. Box 4152
Austin, TX 78765